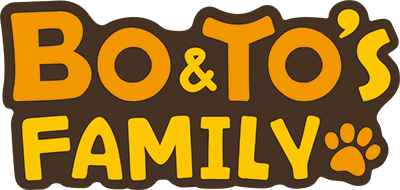 Eccentric but delightful cats' daily lives
filled with charm and a splash of fantasy.


SYNOPSIS
Mr. A is a kindhearted man who runs a coffee shop. He doesn't have many customers but his regulars truly appreciate his coffee. He has a cat named, Bori. Mr. A adopts two more street cats, Toto and Mozzi. He enjoys his new companions. Yet, at some point, the number of stray animals in the neighborhood begin to increase, and unusual things start happening around Bori's family.
SETTING
Taking place in a fictional village called Botos, there are pets who have secret lives. They watch TV, cook stew, wear clothes or paint when people are not around. They return to their original lives when humans are in the shots.
1.
bori The sweet
siamese
Shy, considerate, and caring. He lives with Mr. A.
2.
TOTO The cool
Russian Blue
A cool guy at the rooftop house. Mostly has a poker face. He used to be a street cat who enjoyed freedom.
3.
MOZZI the playful
Short Hair
Innocent looking kitten but he will do anything to get food. He came to the coffee shop after lost his family in heavy storm.
4.
Mr. A The Human
'servant'
Warmhearted cat person. He runs a coffee shop and lives with Bori, Toto and Mozzi on a rooftop house. He has a crush on Ms. B